Summer is here! Whether we're spending more time outside in backyards, on balconies, in parks, or at the beach, a book is always a good companion, especially when we're physical distancing!
We carefully choose the stories we read in TREE workshops, because we know the right book can create a space to encourage young people to become peacemakers by developing empathy and practicing problem-solving through an equitable framework. This reading list suggests titles based on the four pillars of peacemaking that our education programs focus on, which include, understanding peace and justice, understanding conflict and resolution, healthy relationships with others and with ourselves.
These are stories that we have read with learners in classrooms and community groups. We hope they inspire you in the ways they have inspired us. Happy reading!
Books for children ages 3-7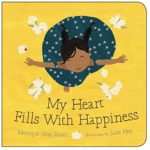 My Heart Fills With Happiness by Monique Gray Smith 
Peace Themes: gratitude, mindfulness
This beautifully illustrated story prompts conversation about gratitude. Available in Plains Cree and English.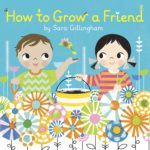 How to Grow a Friend by Sara Gillingham
Peace Themes: friendship, respect, empathy, inclusion 
This story will take readers on a journey about building a friendship. It would make a great accompaniment to summer gardening activities!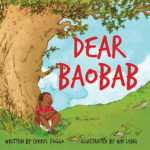 Dear Baobab by Cheryl Foggo
Peace Themes: immigration, cultural traditions, belonging
Maiko has just moved and is feeling homesick but finds a creative way to make connections between his life in Tanzania and in Canada.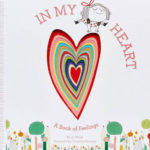 In My Heart by Jo Witek
Peace Themes: feelings, self-regulation, empathy, self-awareness
Happy, hopeful, shy or sad? This story will give learners new ways to express their feelings.
Books for children ages 8-11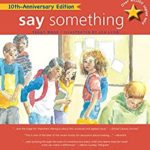 Say Something by Peggy Moss
Peace Themes: bullying, bystander, friendship, allyship
When someone is being bullied, what can we do? In this story, readers will explore an example of how they can be an active bystander.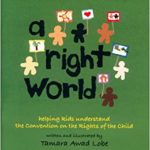 A Right World: Helping Kids Understand the Convention on the Rights of the Child by Tamara Awad Lobe
Peace Themes: human rights
In this book, readers will explore the UN Convention on the Rights of the Child.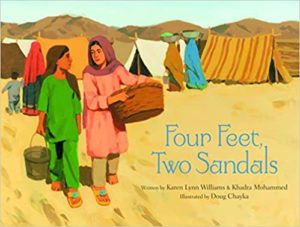 Four Feet, Two Sandals by Karen Lynn Williams and Khadra Mohammed
Peace Themes: refugee camps and resettlement, friendship
When a relief truck brings new clothing, Lina and Feroza are faced with a dilemma, four feet and two sandals. This story will prompt discussion about a refugee's experience.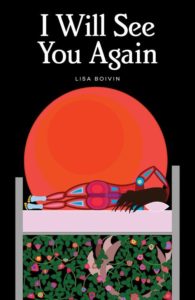 I Will See You Again by Lisa Boivin
Peace Themes: hope, grief, family relationships, Dene culture
When she learns of her brother's death overseas, the narrator begins her own journey to bring him home. In this story, readers will explore grief, loss, and art-based storytelling.
Books for youth ages 12 +up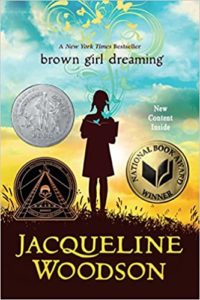 Brown Girl Dreaming by Jacqueline Woodson
Peace Themes: racial justice, identity, belonging
This book of poems shares Woodson's childhood experiences in South Carolina and New York.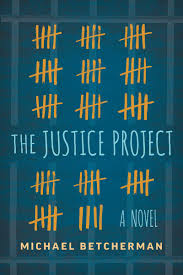 The Justice Project by Michael Betcherman
Peace Themes: disability, social justice, friendship, identity
When a snowboarding accident ended his athletic career, Matt finds himself working with the Justice Project, and defending the wrongly convicted. This novel will inspire conversation about justice and identity.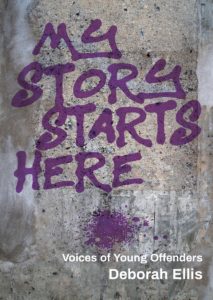 My Story Starts Here by Deborah Ellis
Peace Themes: youth crime, justice, policing
In this nonfiction book, readers will explore the experiences of youth in the judicial and foster care systems in Canada.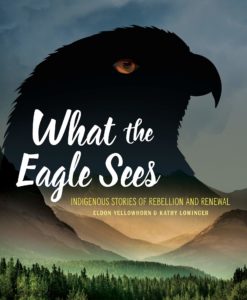 What the Eagle Sees by Eldon Yellowhorn and  Kathy Lowinger
Peace Themes: Indigneous culture, decolonization, 
In this book, readers will learn about pivotal events that have shaped the colonized experience of Indigenous peoples in North America.
What are your favourite stories that inspire peace? Tell us below!
Cover photo by mentatdgt from Pexels
---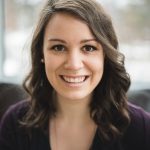 Katie Gingerich is the founder and director of TREE, and is an active participant of the Kindred Credit Union Centre for Peace Advancement. Since 2012, she has developed peace education programs for camps, community groups, and classrooms, and is passionate about giving youth the tools they need to transform conflict and seek justice.