They say if you give someone a fish you will feed them for a day, but if you teach them to fish they will feed themselves their whole life. Today I want to talk about teaching our youth easy and practical conflict resolution strategies that they can use their whole lives too.
We both play a role.


The first tip in resolving conflict is developing an understanding that usually in conflict neither party is completely blameless. We need to be able to take responsibility for the ways we contribute to conflict. Encouraging youth to take ownership teaches them integrity and helps them to see that the conflict isn't the other person's fault.

Focus on the problem.


The second is learning to see conflict as an external problem, it is separated from the individuals involved. It's okay that we don't like someone's actions or words but it is important to remember that they, the person themselves, are not the problem. This also encourages us not to distance ourselves from "others" who we begin to blame as problem people.
Find a win-win.


Finally, the third tip is teaching creative problem solving and introducing the idea of 'win-win' solutions. Teaching creative thinking to find happy compromises and foster cooperation helps youth to think outside of the box to get along with one another.
These points can be summed up into three easy questions we can ask in conflict situations:
"How have we both contributed to the problem?"
"What about this argument is hurtful for you?"
"How can we find a solution that helps both of us?"
To be able to engage in conflict resolution and find solutions that meets everyone's needs isn't always easy. When we make it a fun challenge to find creative solutions, we can rise to the occasion and find a way forward together.
What are some of your tips for teaching conflict resolution? We'd love to hear in the comments!
---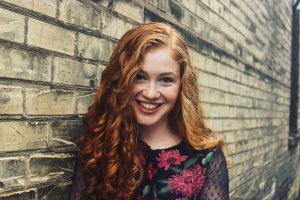 Kaitlyn Skelly holds a BA from the University of Waterloo, where she studied Speech Communication, History, and Peace and Conflict Studies. Her undergrad thesis focused on positive and negative interpersonal communication modelled on the popular TV show, Friends. Her interest in mental health and peace education led her to become a Peace Camp director, and a communication intern at To Write Love on Her Arms in Melbourne, Florida. She believes that sharing the stories of our lived experience is how we make meaning of the world around us and learn how to better understand one another. One of her favourite methods of storytelling is through writing. Find more of her work on her blog, A Heart of Glass.