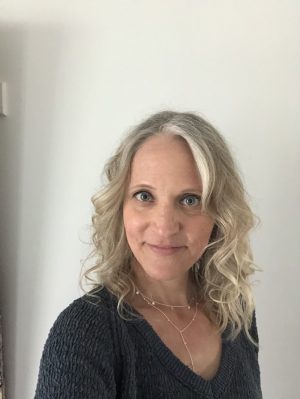 Executive Director, Lead Facilitator
Laurel Boytim earned her Master of Peace and Conflict Studies (MPACS) from Conrad Grebel University College, University of Waterloo, and a Certificate in Conflict Management and Mediation from Conrad Grebel University College, University of Waterloo, including extensive mediation and Circle training. Laurel has a background in Restorative Justice, Mediation, Conflict Coaching, Circle Keeping, and Teaching. Laurel's experience includes facilitating workshops/trainings for Circle and for Transformative Mediation. As well, she has facilitated workshops in Anger Management/Managing Emotions and Substance Use. She teaches trauma-informed yoga, mindfulness, and meditation at Grand Valley Institute for Women, Federal Prison, as well as in other settings. Laurel is on the Leadership Team of Gather The Women Canada. She is a part time instructor at University of Guelph-Humber in the Faculty of Justice Studies, teaching her classes in Circle. Laurel has previously owned two small businesses and values innovation and creativity. Laurel has two daughters and a rabbit.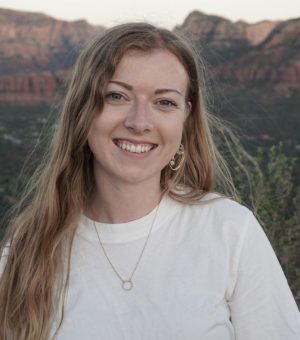 Manager of Programs, Lead Facilitator
Leah Kschesinksi is an advocate for justice and strong community building. Having a Bachelor of Environmental Studies in International Development, combined with minors in Peace and Conflict Studies and Social Development Studies from the University of Waterloo has led to experiences intersecting all three of these topics in social innovation, female empowerment, and youth education. Leah is especially passionate about creating safe spaces for cross-cultural learning and un-learning to happen, and with personal experience in the Waterloo start-up space, she is excited by pretty much any form of social innovation and honing those ideas. In her free time, Leah loves to explore creative outlets such as photography, painting, and graphic design, as well as exploring different cities and all that nature has to offer. Connect with Leah.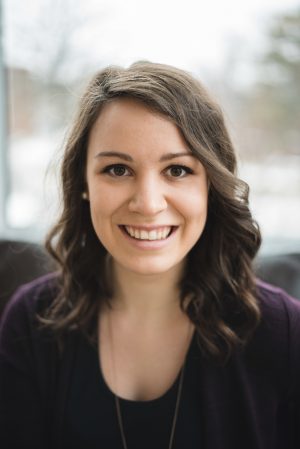 Katie Gingerich is a social innovator and educator, and gets excited when the worlds of peace and innovation collide. She holds a BA in Peace & Conflict Studies from the University of Waterloo, a certificate in Conflict Management and Mediation from Conrad Grebel University College and a Master of Education from Wilfrid Laurier University. With her expertise in peace education and design and passion to give youth the tools they need to transform conflict and seek justice, she founded TREE in 2016, and led the organization to become a registered charity working with youth across Ontario. She was the 2019 recipient of the Kitchener Youth Action Council's Youth Ally award, and the 2021 of the Canadian Voice of Women for Peace's Kim Phúc Award for Youth Peace Leadership. Connect with Katie.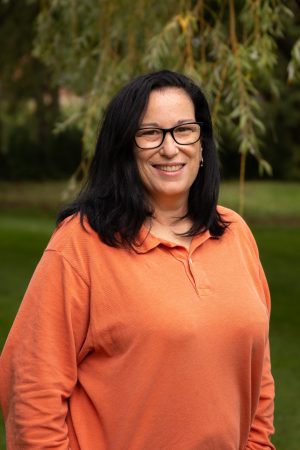 Nancy Williams is in the 4th year of her Peace and Conflicts degree, as a mature student at University of Waterloo. She is passionate about working with youth, something she discovered while working at oneROOF Youth Services in Kitchener/Waterloo as a Youth Support Worker.  As a Peace and Conflict Studies student, and someone who believes peace education and peaceful conflict resolution are integral to creating inclusive, harmonious communities and relationships, Nancy is thrilled to be working for TREE and to have the opportunity to combine her dedication to peace studies and enthusiasm for working with young people.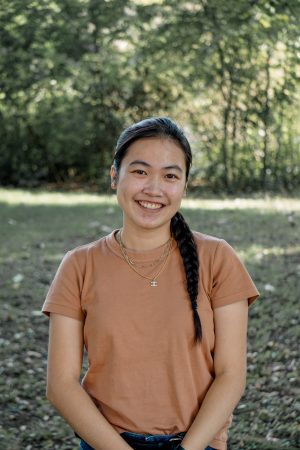 Karen Goulden graduated from Conestoga College in 2020, with a Diploma in Educational Support. She then enjoyed two years as Assistant Teacher for Senior Kindergarten at the Kitchener-Waterloo Bilingual School. In the classroom, Karen would describe herself as calm, empathetic and playful, and believes that each of these traits is important in working with young children. Over the two years, she spent considerable time with her students stressing and modelling the need to be kind and work harmoniously with each other. Karen first observed a TREE presentation in her classroom on a placement in her college program. She was able to see the positive impact that this made on the students, and is delighted to carry on this work herself as a TREE Workshop Facilitator this year.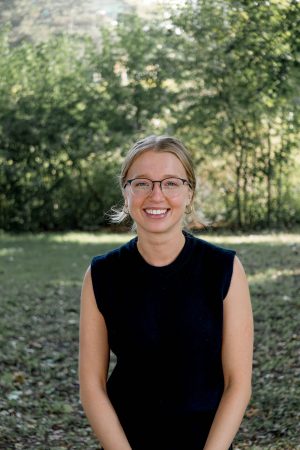 Mhari Reid is a graduate from the University of Waterloo with a degree in business and Peace and Conflict Studies, and a minor in Political Science. She has a particular interest in the application of restorative practices within families, and is excited to be working with TREE and sharing with students about the role of relationships in conflict resolution and peacebuilding. Mhari is also an event coordinator with the Greater Kitchener-Waterloo Chamber of Commerce, and in her free time she enjoys going on walks with friends, hiking, and cooking!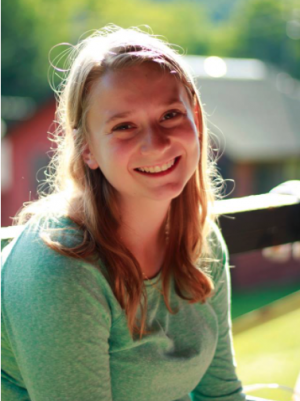 Sammy (she/her) is a creative, curious, and community-driven educator passionate about social justice education and social-emotional learning. She is currently completing her MA in Social Justice and Community Engagement at Wilfrid Laurier University and holds a BA in Liberal Arts and Women's Studies from Concordia University. Sammy comes to TREE with extensive experience working with diverse groups of children and youth in community and academic settings. She has worked in many roles at summer camps, as a "Self-care for Mental Health" Classroom Facilitator with the BC Crisis Centre, as well as with youth groups and classrooms within her local Jewish community. Through her own personal experience growing up in the youth movement Habonim Dror, Sammy has become well versed in conflict resolution, non-violent communication, and other restorative justice practices. She values resiliency, mindfulness, and connection, and is excited to apply her skills and passions as a TREE Facilitator. In her spare time, you can find Sammy at the hot yoga studio, drinking a london fog at her nearest coffee shop, or at home playing with her two pet gerbils.