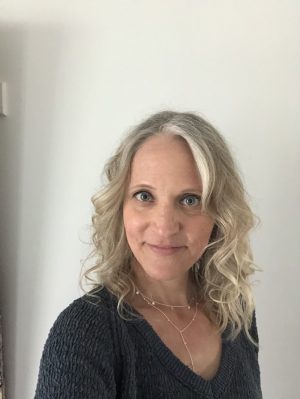 Executive Director
Lead Facilitator
Laurel Boytim earned her Master of Peace and Conflict Studies (MPACS) from Conrad Grebel University College, University of Waterloo, and a Certificate in Conflict Management and Mediation from Conrad Grebel University College, University of Waterloo, including extensive mediation and Circle training. Laurel has a background in Restorative Justice, Mediation, Conflict Coaching, Circle Keeping, and Teaching. Laurel's experience includes facilitating workshops/trainings for Circle and for Transformative Mediation. As well, she has facilitated workshops in Anger Management/Managing Emotions and Substance Use. She teaches trauma-informed yoga, mindfulness, and meditation at Grand Valley Institute for Women, Federal Prison, as well as in other settings. Laurel is on the Leadership Team of Gather The Women Canada. She is a part time instructor at University of Guelph-Humber in the Faculty of Justice Studies, teaching her classes in Circle. Laurel has previously owned two small businesses and values innovation and creativity. Laurel has two daughters and a rabbit.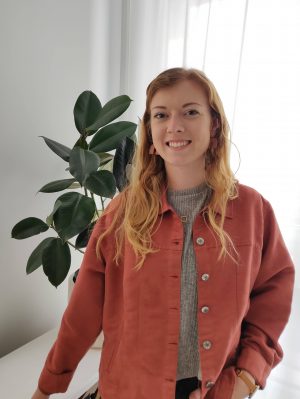 Manager of Programs
Lead Facilitator
Leah Kschesinksi is an advocate for justice and strong community building. Having a Bachelor of Environmental Studies in International Development, combined with minors in Peace and Conflict Studies and Social Development Studies from the University of Waterloo has led to experiences intersecting all three of these topics in social innovation, female empowerment, and youth education. Leah is especially passionate about creating safe spaces for cross-cultural learning and un-learning to happen, and with personal experience in the Waterloo start-up space, she is excited by pretty much any form of social innovation and honing those ideas. In her free time, Leah loves to explore creative outlets such as photography, painting, and graphic design, as well as exploring different cities and all that nature has to offer.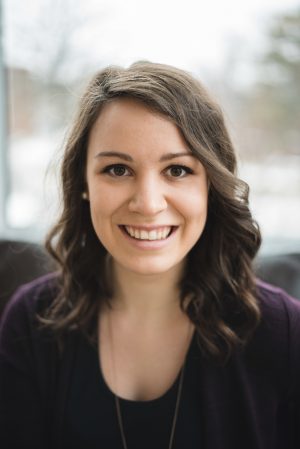 Katie Gingerich is a social innovator and educator, and gets excited when the worlds of peace and innovation collide. She holds a BA in Peace & Conflict Studies from the University of Waterloo, a certificate in Conflict Management and Mediation from Conrad Grebel University College and a Master of Education from Wilfrid Laurier University. With her expertise in peace education and design and passion to give youth the tools they need to transform conflict and seek justice, she founded TREE in 2016, and led the organization to become a registered charity working with youth across Ontario. She was the 2019 recipient of the Kitchener Youth Action Council's Youth Ally award, and the 2021 of the Canadian Voice of Women for Peace's Kim Phúc Award for Youth Peace Leadership. Connect with Katie.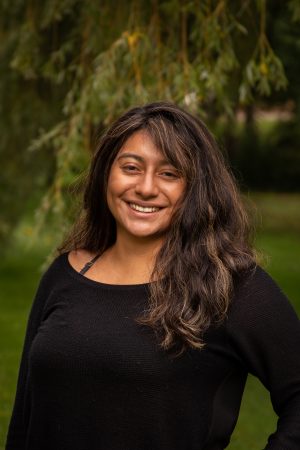 Workshop Facilitator & Program Assistant
Mackita Allison holds six years of training in Peace and Conflict Studies from the Sault College Diploma Program in Toronto. She also graduated from the Honours Peace and Conflict Studies program at the University of Waterloo, with a minor in Latin American Studies. Mackita brings previous experiences as a MAD Science teacher, summer camp counselor and swimming instructor. She has also worked with KAIROS in their blanket exercise program, and on nuclear disarmament with International Physicians for the Prevention of Nuclear War Canada. Mackita is excited to make peace knowledge fun for young learners, to inspire students to pursue peace and justice in their own lives. In her free time, Mackita enjoys sleeping, petting dogs, biking, soccer, hanging out with friends, and listening to music.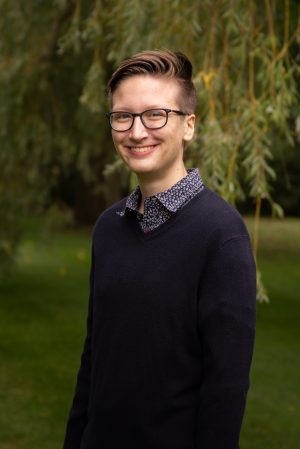 Quinn Andres is currently in their third year of Theatre and Performance at the University of Waterloo with a minor in Gender and Social Justice. Passionate about creating safe and care-based spaces for queer youth to thrive and explore their identities among their peers, Quinn has facilitated queer groups at Rockway Mennonite Collegiate and Conrad Grebel University College. In 2018-2019, they were a participant in The Peace Innovators Scholarship and Mentoring Program, organizing and implementing a workshop focused on queer affirmation in the church. Quinn loves spending time with youth and has served as a camp counsellor at Fraser Lake Camp for the past three years. They are excited to be part of TREE and facilitate conversations with youth about peace and social justice.
Malak El-Batroukh is a fourth year student at Wilfrid Laurier University, majoring in Global Studies with an option of Social Entrepreneurship and a specialization in International Development. She chose this major because she has always looked for a career path that included helping other people. As a Palestinian women, she was raised on the mentality that when you give a lending hand a lending hand will be reciprocated. She is excited to work for TREE because of the importance of conflict resolution and how she can take these skills into future development work.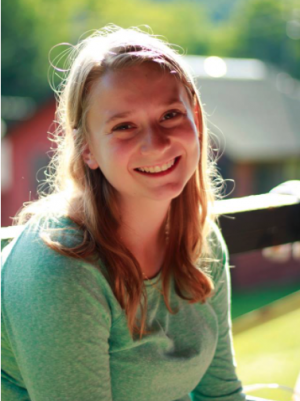 Sammy (she/her) is a creative, curious, and community-driven educator passionate about social justice education and social-emotional learning. She is currently completing her MA in Social Justice and Community Engagement at Wilfrid Laurier University and holds a BA in Liberal Arts and Women's Studies from Concordia University. Sammy comes to TREE with extensive experience working with diverse groups of children and youth in community and academic settings. She has worked in many roles at summer camps, as a "Self-care for Mental Health" Classroom Facilitator with the BC Crisis Centre, as well as with youth groups and classrooms within her local Jewish community. Through her own personal experience growing up in the youth movement Habonim Dror, Sammy has become well versed in conflict resolution, non-violent communication, and other restorative justice practices. She values resiliency, mindfulness, and connection, and is excited to apply her skills and passions as a TREE Facilitator. In her spare time, you can find Sammy at the hot yoga studio, drinking a london fog at her nearest coffee shop, or at home playing with her two pet gerbils.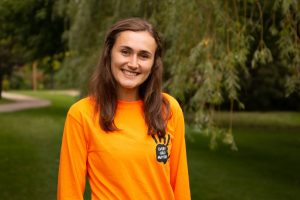 Grace Jones (she/her) is a fourth year student at Wilfrid Laurier University with a double major in Global Studies (International Development) and Environmental Studies and an option in Social Entrepreneurship. Her love for social justice first blossomed during her year off when she participated in a gap year program where she travelled across Western Canada and Guatemala. Throughout her university undergrad, she has become passionate about developing skills of conflict resolution in her own life and is thrilled to combine her experience of working with children in camp and aquatic settings with her passion for social justice during her role at TREE. In her spare time, Grace loves rock climbing, eating good food, learning how to garden and being outside!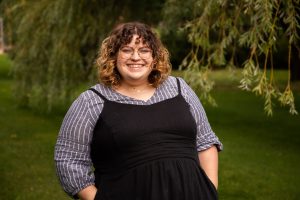 Maddie Krusto (she/her) is a theatre artist, equity researcher, and educator based in Hamilton, Ontario with over eight years of experience working with youth in summer camps, classroom settings, and employee development programs. With a BA in Theatre and Film & English and Cultural Studies, and an MA in Gender Studies and Feminist Research from McMaster University, her training offers an artistic and educational practice that is collaborative, community-based, and care-focused. Maddie has collaborated as a researcher on projects such as McMaster's Transforming Stories Driving Change Project, worked with the Stratford Festival Laboratory, and on Industry & Hamilton Fringe's Safer Spaces Project. On top of facilitating with TREE, Maddie is also the Community Outreach Coordinator for Hamilton Fringe and a core founding organizer of the multi-disciplinary Hamilton group Care Collective. She lives with her very cute and grumpy cat, Oscar, who loves to make celebrity appearances during virtual facilitation sessions.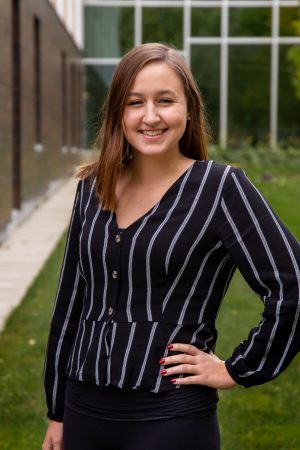 Olivia Miller is a current undergraduate student at the University of Waterloo with a double major in Peace and Conflict studies and Social Development Studies, minoring in Political Science. She holds a certificate from the University of Pennsylvania in Positive Psychology. Olivia loves speaking with youth, particularly about coping and development, through her previous experiences in public speaking in classrooms, youth leadership groups, summer camps and more! She was the recipient of the 2018 Ontario Leader in Action award for her mental health awareness initiative in Waterloo Region, the Bridges of Hope Project. Her hobbies include volunteering with St. John's Kitchen, The Activist Collab and K-W Community Fridge. When she's relaxing, she's adventuring somewhere new or writing in her journal.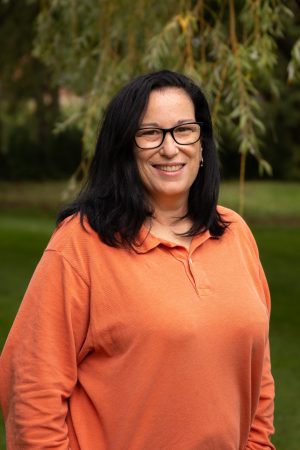 Nancy Williams is in the 4th year of her Peace and Conflicts degree, as a mature student at University of Waterloo. She is passionate about working with youth, something she discovered while working at oneROOF Youth Services in Kitchener/Waterloo as a Youth Support Worker.  As a Peace and Conflict Studies student, and someone who believes peace education and peaceful conflict resolution are integral to creating inclusive, harmonious communities and relationships, Nancy is thrilled to be working for TREE and to have the opportunity to combine her dedication to peace studies and enthusiasm for working with young people.