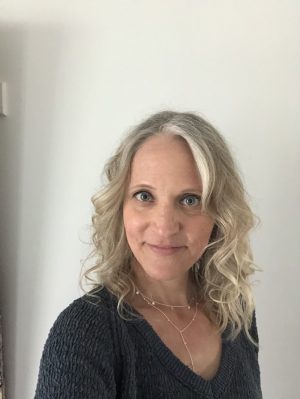 Executive Director, Lead Facilitator
Laurel Boytim earned her Master of Peace and Conflict Studies (MPACS) from Conrad Grebel University College, University of Waterloo, and a Certificate in Conflict Management and Mediation from Conrad Grebel University College, University of Waterloo, including extensive mediation and Circle training. Laurel has a background in Restorative Justice, Mediation, Conflict Coaching, Circle Keeping, and Teaching. Laurel's experience includes facilitating workshops/trainings for Circle and for Transformative Mediation. As well, she has facilitated workshops in Anger Management/Managing Emotions and Substance Use. She teaches trauma-informed yoga, mindfulness, and meditation at Grand Valley Institute for Women, Federal Prison, as well as in other settings. Laurel is on the Leadership Team of Gather The Women Canada. She is a part time instructor at University of Guelph-Humber in the Faculty of Justice Studies, teaching her classes in Circle. Laurel has previously owned two small businesses and values innovation and creativity. Laurel has two daughters and a rabbit.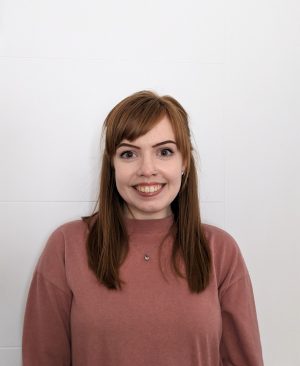 Manager of Programs, Lead Facilitator
Emily Dorey is a mental health and social justice advocate who enjoys learning about and working towards peace and justice through creativity, meaningful conversation, and community care. She is particularly passionate about destigmatizing mental health challenges, accessible healthcare, and community outreach. She received her Master of Arts in Social Justice and Community Engagement from Wilfrid Laurier University in 2019 and holds a Bachelor of Arts in English Literature and Communications & Public Policy from St. Thomas University in her home province of New Brunswick. Emily's background consists of work in mental health peer support and psychoeducation, anti-oppression, digital communications, and supporting the work of anti-racism learning and unlearning through program administration and group facilitation. In addition to her work as Manager of Programs at TREE, Emily is a yoga and meditation teacher at various spaces in the community and loves opportunities to combine yoga and social justice. During her spare time, Emily can be found crocheting, reading, creating digital art, and hanging out with her two cats.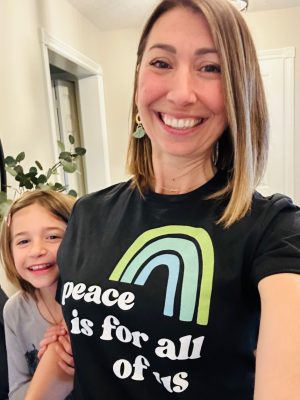 Development Specialist and Workshop Facilitator
Sarah Bester is a human resources professional, entrepreneur, certified pilates instructor, social justice and mental health advocate, and mom of three. She earned her Bachelor of Administrative and Commercial Studies from the University of Western Ontario, and a post-graduate diploma in Human Resources from Humber College. After years of mediating conflict between adults in the corporate world, Sarah is passionate about providing children with the tools to deal with conflict effectively at a young age so they can become peacebuilders within their classrooms and future workplaces. She has seen the positive impact of TREE in her own child's school and she is so excited to be able to spread the message of peace, empathy, and inclusion to other classrooms in our community. Sarah is at her happiest spending time with her family, doing something active (she's really into pickleball at the moment!), surrounded by nature, or working on her own mindfulness practice.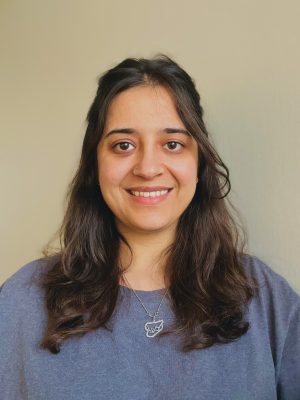 Alaa Allouh is a Syrian academic passionate about peacebuilding and cultural heritage. She graduated with a bachelor's degree in "Political Science" at Future University in Egypt in 2016 and a master's degree in "Religion, Culture, and Global Justice" at Wilfrid Laurier University (WLU) in 2022. Her professional career is centered around working with refugee and immigrant communities, trying to build peaceful bridges between them and the host community, whether in Egypt or Canada. Since her arrival in Canada in late 2021, she has been active in the Canadian academic and non-profit fields through different experiences, mainly as a research intern at Project Ploughshares, a teaching assistant at WLU, a project coordinator at the Canadian Arab Women Association (CAWA), and a volunteer peace facilitator for elementary school students at The Ripple Effect Education.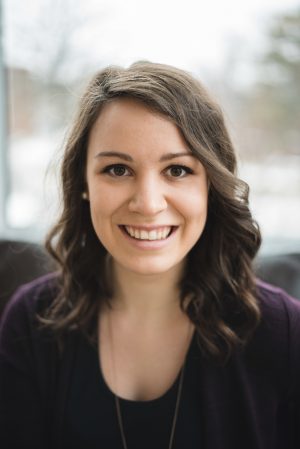 Katie Gingerich is a social innovator and educator, and gets excited when the worlds of peace and innovation collide. She holds a BA in Peace & Conflict Studies from the University of Waterloo, a certificate in Conflict Management and Mediation from Conrad Grebel University College and a Master of Education from Wilfrid Laurier University. With her expertise in peace education and design and passion to give youth the tools they need to transform conflict and seek justice, she founded TREE in 2016, and led the organization to become a registered charity working with youth across Ontario. She was the 2019 recipient of the Kitchener Youth Action Council's Youth Ally award, and the 2021 of the Canadian Voice of Women for Peace's Kim Phúc Award for Youth Peace Leadership. Connect with Katie.