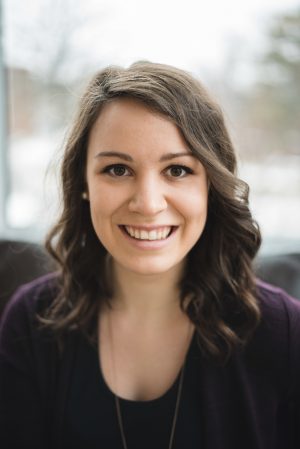 Founder & Executive Director
Lead Facilitator
Katie Gingerich is a social innovator and peace educator, and gets excited when the worlds of peace and innovation collide. She holds a BA in Peace & Conflict Studies from the University of Waterloo and a certificate in Conflict Management and Mediation from Conrad Grebel University College. She is an active participant of the Kindred Credit Union Centre for Peace Advancement. Katie uses her training in peace studies, conflict management and analysis, mediation, circle process, and facilitation to create games, simulations and activities that are relevant, thought-provoking and skill-building opportunities for participants. Since 2012, she has developed peace education programs for camps, community groups, and classrooms, and is passionate about giving youth the tools they need to transform conflict and seek justice. In 2019, she was the recipient of the Kitchener Youth Action Council's Youth Ally award. Connect with Katie.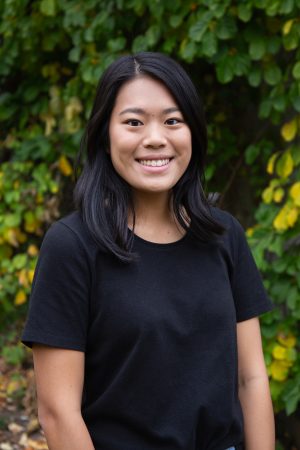 Manager of Programs
Lead Facilitator
Devina Lookman is a peacebuilder and youth advocate. With a BA in Peace & Conflict Studies and International Development from the University of Waterloo, she mobilizes local communities through workshop facilitations, circle process, creative storytelling, public speaking and social innovation. This peace and development work has brought her overseas, across-Canada and into digital spaces, yet Devina's dedication towards local community-building remains unwavering. She uses her education, training and experiences to facilitate and develop programming that empowers young people in realizing their potential. Devina is especially passionate about holding safe spaces to support BIPOC identifying and Third Culture Kid identifying youth within their communities. In 2020, Devina was selected to present her work The Intersection of Adult Third Culture Kid Identity and Canadian Identity: What Does It Mean For Canada? at the inaugural Consortium of North American Peace Programs (CONAPP) at Gettysburg College, a conference where undergraduate students of peace and justice from Canada, USA and Mexico are invited to share their research, and cutting-edge ideas and practices around peace, justice, conflict resolution and activism.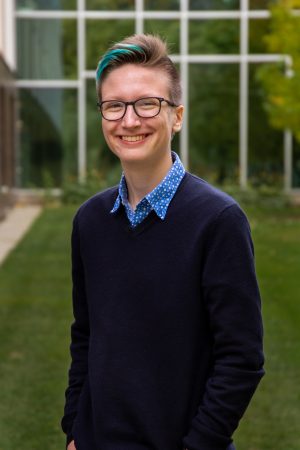 Quinn Andres is currently in their second year of Theatre and Performance at the University of Waterloo with a minor in Gender and Social Justice. Currently serving as a leader of Conrad Grebel University College's Queer, Allied, and Questioning group (QuAQ), Quinn is an active leader in building community and advocating for queer justice. They were a participant in The Peace Innovators Scholarship and Mentoring Program in 2018-2019, organizing and implementing a workshop focused on queer affirmation in the church. Quinn loves spending time with youth and has served as a camp counsellor at Fraser Lake Camp for the past two years. They are excited to be part of TREE and facilitate conversations with youth about peace and social justice.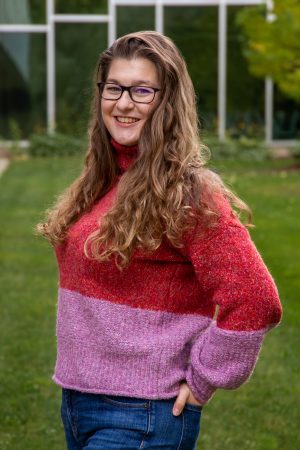 Sarah Cowan is passionate about social justice, community resilience, and lifelong learning. She holds an Honours BA with distinction in Peace and Conflict Studies and Political Science from the University of Waterloo. During her undergraduate degree Sarah completed a university exchange with the University of Queensland (UQ) in Australia. While on exchange Sarah was a peer tutor for the UQ refugee tutoring club and an intern at the Asia Pacific Centre for the Responsibility to Protect. Sarah is currently pursuing a Masters degree in Disaster and Emergency Management at York University where she sits as President of the Disaster and Emergency Management Student Association.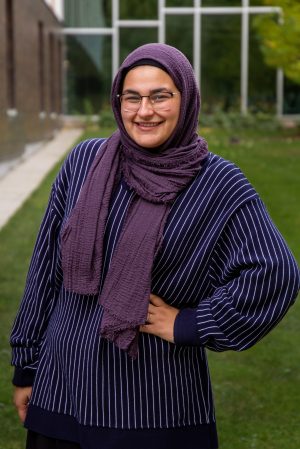 Malak El-Batroukh is a third year student at Wilfrid Laurier University, majoring in Global Studies with an option of Social Entrepreneurship and a specialization in International Development. She chose this major because she has always looked for a career path that included the helping of other people. As a Palestinian women, she was raised on the mentality that when you give a lending hand a lending hand will be reciprocated. She is excited to work for TREE because it is educating her on the importance of conflict resolution and how she can benefit from this experience as a person going into development.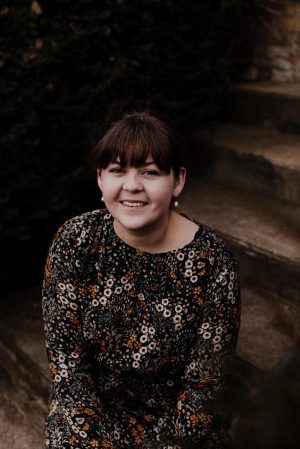 Emily is passionate about education and public art that builds community. Emily holds a BA is English Literature from the University of Waterloo, and an MA in English Literature from Ryerson University. Emily loves thinking creatively about practical applications of her education, and has worked with kids in museums, public libraries, in community arts organisations, and as a nanny. In her free time, Emily reads, knits, and sews.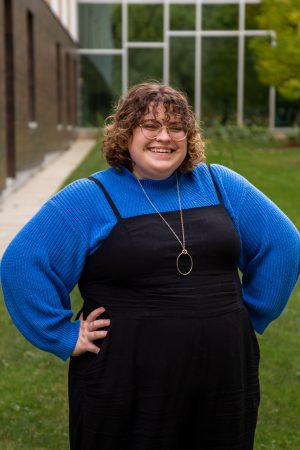 Maddie Krusto (she/her) is a theatre artist, activist, researcher, and educator based in Hamilton, Ontario. She holds a BA in Theatre and Film & English and Cultural Studies, and an MA in Gender Studies and Feminist Research. Her training in devised theatre offers an artistic and educational practice that is collaborative, community-based and care focused. She has collaborated on projects such as McMaster's Transforming Stories Driving Change, worked with the Stratford Festival Laboratory, and most recently produced the Hamilton Theatre Speaks livestream series. Maddie is the co-founder of McMaster Activist Theatre and a core founding artist of the Femmepire Collective.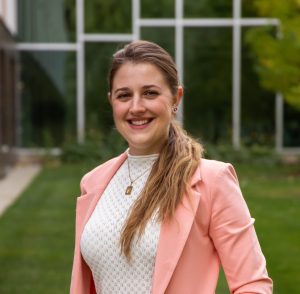 Alley has a commitment to and involvement in social justice, serving her community in different volunteer capacities involving S2LGBTQ+ and women identifying rights, and conflict resolution education. She graduated with distinction with an honours BA from the University of Waterloo, with a joint major in Peace and Conflict Studies and Sexuality, Marriage, and Family Studies, and a minor in Gender and Social Justice. She has recently graduated from York with a certificate in Family Mediation, and a certificate in Conflict Management and Mediation from Conrad Grebel University College. She is passionate about creating effective and inclusive change in her community.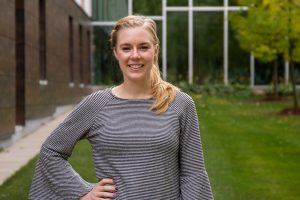 Claire's love of working with children and youth started at her first job as a camp counsellor. Since then, her work with children and youth has expanded to include working as an education assistant at a school in Quito, Ecuador and in the area of youth engagement in La Paz, Bolivia. She also worked in Toronto as an activity leader for youth visiting the city from all over the world. Claire is a certified TEFL instructor, an online English tutor, and is fluent in Spanish. Claire is currently pursuing a Master's degree in Peace and Conflict Studies at the University of Waterloo and completed a BA in International Development at Trent University. Claire's current areas of study include restorative justice and gender-based violence, intimate partner violence, and sexual abuse in the church. Claire likes to bring lots of energy to the classroom and is passionate about empowering youth to be independent thinkers.